News
Aldborough Takes Action Winner!
Back
October 18th 2021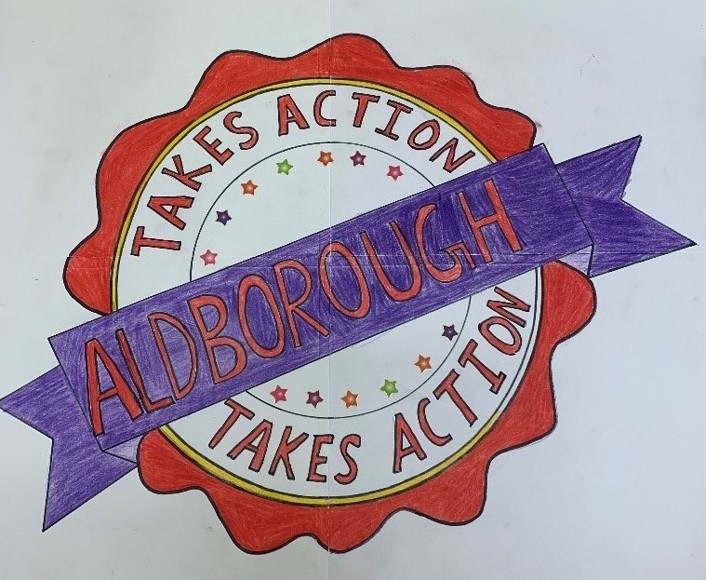 At Aldborough, we believe it is essential to teach our children about the local and global community. Through our curriculum intent, we aim to empower our children so they have self-belief and know they can influence events in our local and global community. One of the ways we do this is through social action campaigns.
This year we renamed our campaigns calling them 'Aldborough Takes Action'. To help kick-start our new look social action, we needed a logo and ran a competition across the school. The entries were amazing! Our overall winner was Rithvik in Iguana class who designed a bold and eye-catching logo, which will be used across the school for all of our social action campaigns. Well done Rithvik and well done to everyone who took part!